WORLD CUP GROUP PREVIEWS: GROUP A | B | C | D | E | F | G | H
2014 World Cup Group F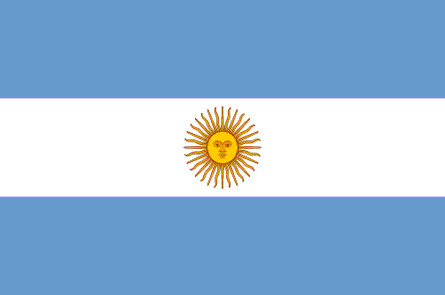 ARGENTINA
How they got here: Finished first in CONMEBOL qualifying
2010 World Cup: Beat 4-0 by Germany in the quarterfinals.
Best case: Argentina is one of the few teams that can say they have a real chance to win this tournament. Their trio of Messi, Di Maria and Aguero is better than any in the world and if the defense can hold up, they're going to cruise to at least the quarterfinals. They can't possibly meet Spain or Brazil until at least the semifinals, so the stage is set for Argentina...
Worst case: It would be shocking to see Argentina not at least advance to the quarterfinals. Perhaps the worst case is falling to a team like Germany or Belgium in the quarterfinals which, while possible, would be a huge disappointment for a team with championship aspirations.
Player to watch: Who else but Lionel Messi? He's the best player in the world and he's been in decent form with Argentina heading into this tournament. As unfair as it is, the 2014 World Cup will go a long way to determining whether we see Messi as the best of all-time.
X Factor: We know about Messi and Aguero, but if Angel Di Maria can play as well as he has been recently with Real Madrid, Argentina becomes almost unbeatable. Di Maria, now 26 years old and in his absolute prime, will be a huge piece of the Argentina offense.
BOSNIA & HERZEGOVINA
How they got here: Won their UEFA qualfiying group, beating Greece on goal differential.
2010 World Cup: DNP
Best case: Playing in their first World Cup, B&H leans on their stars, Edin Dzeko and Vedad Ibisevic, and those two star forwards score the goals that get B&H through a relatively easy group. The USA must be wondering why they couldn't have been drawn here.
Worst case: With a no-name defense and a first-time World Cup squad, the stage is just a little bit too big and Nigeria is able to beat the Europeans, sending them out at the group stage.
Player to watch: We've seen him do the business with Manchester City winning two EPL titles and Dzeko can solidify his name among the best forwards in the world if he can lead Bosnia out of the group stage.
X Factor: Miralem Pjanic is the creative, attacking engine of this team and he will need to pull the strings to create the goals Bosnia needs.
IRAN
How they got here: Finished first in AFC qualifying, ahead of South Korea
2010 World Cup: DNP
Best case: This Iran team is pretty much unknown with a squad that plays almost exclusively in Iran so it's incredibly tough to call. If they win a game, they'll be very pleased with themselves.
Worst case: Iran is simply overmatched against three solid teams with very different styles and they go out without a point from the group stage.
Player to watch: One of the few that plays in Europe, Ashkan Dejagah had an up and down season for Fulham, but is capable of scoring great goals and would be the one who likely scores if Iran could nip a 1-0 win.
X Factor: I'd be lying if I said there was a player other than Dejagah that I've ever seen play. The X Factor for Iran isn't simply one player, it's staying compact defensively against Nigeria and Bosnia.
NIGERIA
How they got here: Defeated Ethiopia in their qualifying playoff.
2010 World Cup: Did not win a match, going 0-1-2. They haven't won a World Cup match since 2002.
Best case: Playing in a manageable group, the Super Eagles return to their former success advancing from the group stage for the first time since 1998.
Worst case: Nigeria is unable to cope with the European talent on Bosnia and they fall in that group-deciding match failing to advance from the group.
Player to watch: Ogenyi Onazi is the central midfield engine of both Nigeria and Lazio. At just 21 years old, Onazi is primed to move to a big European club with a solid World Cup.
X Factor: Peter Odemwingie has been a decent forward in the EPL since 2010 and while he's had an up and down career for Nigeria, he's likely their best forward option and will need to score some goals for the Super Eagles to advance.
PREDICTION
Argentina 1st, Nigeria 2nd, Bosnia & Herzegovina 3rd, Iran 4th
This one is pretty straight forward for first place, but second is a toss-up between Nigeria and Bosnia & Herzegovina. They play second in the schedule and I think Nigeria playing Argentina 3rd could play into the Super Eagles' hands.
I like Nigeria to earn 5 points out of the group which will be enough to advance second.
What do you think about this group?