WORLD CUP GROUP PREVIEWS: GROUP A | B | C | D | E | F | G | H
2014 World Cup Group B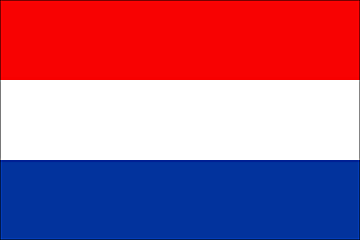 AUSTRALIA
How they got here: Finished second in qualifying group
2010 World Cup: Eliminated in group stage
Best case: Australia saves some face by winning a game in the group. There's really no scenario where they'll make it through this group, but a win would be a definite positive.
Worst case: The Socceroos seem the odds on favorite to lose all three games in this group and could go home with a last place next to their names.
Player to watch: Check out Aussie winger Tommy Oar. The attacker is one of the few players on the Australia squad that has the potential to go to a top team in Europe and after another solid season at FC Utrecht could see his stock rise with a good touranment.
X Factor: Tim Cahill is now 34 and not the player he once was, but for Australia to pull a shock result against one of the big three in the tournament, he's one of the few players that could find that goal.
CHILE
How they got here: Finished 3rd out of 9 teams in CONMEBOL World Cup Qualifying earning an automatic qualification spot.
2010 World Cup: Fell in the round of 16 to Brazil after defeating Switzerland & Honduras to advance out of the group stage.
Best case: Many love Chile as a dark horse to advance quite a long ways in the tournament. If they can win the group and avoid Brazil, which is certainly a possibility, a quarterfinal finish isn't impossible.
Worst case: Chile fails to cope with the high-powered European teams and falls in their games against Holland & Spain, thus being eliminated in the group stage which would be a disappointment for La Roja.
Player to watch: Arturo Vidal is an absolute monster of a two-way midfielder at the heart of the Chile side. The Juventus man is one of two truly world class players on the Chile roster and when he's on, Vidal is perhaps the best combination of attack and defense in a midfielder on the planet.
X Factor: Alexis Sanchez will feel no pressure going up against the Spanish as he faces them every week in La Liga play with Barcelona. You can certainly see Sanchez as the player who unlocks defenses for La Roja.
NETHERLANDS
How they got here: Obliterated their qualifying group, winning nine out of ten matches and finishing with 28 out of a possible 30 points.
2010 World Cup: Advanced all the way to the final before losing to Spain 1-0 in extra time.
Best case: Should Netherlands win the group, the road to the semifinals isn't terribly difficult for the Oranje. A potential round of 16 against Mexico and quarterfinal against Italy won't scare Louis Van Gaal's side too much.
Worst case: Robin Van Persie fails to reach good form, one of the oft-injured Dutch wingers picks up a knock and the rest of a young squad fails to gel as the Oranje fall in a tough group.
Player to watch: Feynoord central midfield Jordy Clasie could be the next big name in European soccer. The 22-year-old has started nearly every match for the Dutch giants in his last three seasons and could be on the brink of a big-money European move with a solid tournament.
X Factor: As Robin Van Persie goes, so will Holland. They'll really be looking to outscore teams rather than defend tightly in Brazil and if RVP can't find the goals, it's going to be really tough on the Dutch.
SPAIN
How they got here: Easily qualified from a group containing France and three also-rans.
2010 World Cup: Won their first World Cup in a 1-0 win over the Netherlands in the final.
Best case: La Furia Roja continues their span of world domination, winning their third straight international tournament. There's not much left to prove for Vicente Del Bosque's side and a second World Cup solidifies this as one of the all-time special groups in world soccer history.
Worst case: What was a thrilling and innovative squad in their prime in 2010 becomes an outdated, aging and easy-to-defend side in 2014. Netherlands finds revenge against Spain in their opening match and a draw against Chile makes the final match against minnows Australia a meaningless match.
Player to watch: Diego Costa has just one cap for the Spanish side, but he may be the most important player in 2014. The defense and midfield have unquestioned talent, but if a 32- year-old David Villa and out-of-form Fernando Torres can't get the job done up front, this naturalized Brazilian will be huge to Spain's hopes of repeating as champions.
X Factor: Does Andres Iniesta have even more top level soccer in him? At 30, he's starting to show signs of his age and having played so much soccer over the last four years, you wonder if it's starting to wear on him a little bit and whether he can be at the level he once was.
PREDICTION
Spain 1st, Chile 2nd, Netherlands 3rd, Australia 4th
This one is really three teams for two spots with Chile, Spain and Netherlands battling it out. The question becomes which team is most likely to falter and I think it's going to be the Netherlands.
It's just so tough to go against a team like Chile in Brazil and I can't see how Spain doesn't make it out of the group. Netherlands and Chile play on the final day of their group stage and that's likely to be an all-out war to see who advances with Spain to likely face Brazil in the round of 16.
Let us know in the poll who you think will advance and be sure to listen to the podcast above to hear Kevin Hartman's thoughts on the group.