The World Cup is just one week away!
We're so excited here at FCDallas.com to share the world's biggest sporting event with you here in Dallas as we hold our World Cup Tour pres. by McDonalds and look to give out $1 million to anyone who can correctly predict what will happen in Brazil.
To get you ready for the tournament, we'll be bringing you short little breakdowns of each World Cup group over the next week as well as quick 10-15 minute podcasts with myself and former FCD goalkeeper and current TV analyst Kevin Hartman talking about the groups that we'll be watching over the next month in Brazil. Here's your group A breakdown, check FCDallas.com on the daily as we release more group previews.
2014 World Cup Group A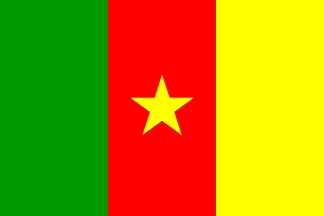 BRAZIL
How they got here: Automatic qualifier as host country
2010 World Cup: Winners of Group G - Eliminated in QF by Holland
Best case: Lifting the trophy at the Maracana on July 13. The combination of talent & home country familiarity makes A Seleção the favorites.
Worst case: Brazil will have no problem navigating the group stage, but a round of 16 exit is a real possibility with a match against either Spain, Netherlands or Chile from Group B looming.
Player to watch: Who else but Neymar? From a commercial sense, Neymar has been named the most marketable athlete in the world and he backs it up on the field. The 22-year-old eliminated any fears that pressure would be too much for him after scoring four goals in the 2013 Confederations Cup.
X Factor: An aging Brazil squad will need a 22-year-old Chelsea midfielder to play up to his full potential if they want to lift the trophy. The great Tim Vickery says it a lot better than I could.
CAMEROON
How they got here: Defeated Tunisia in two-leg playoff after winning qualifying group.
2010 World Cup: Last in Group E - Lost all three group stage matches.
Best case: Cameroon finds a way to defeat Mexico in their first game and squeak through the group stage to their first knockout round since 1990
Worst case: Another winless group stage is certainly a possibility with three matches in which they'll be the underdog.
Player to watch: Vincent Aboubakar lit up Ligue 1 in 2013-2014 scoring 16 goals for his new club Lorient. With an aging Samuel Eto'o unable to produce his heroics on a consistent basis, the Indomitable Lions will need the 22-year-old to step up.
X Factor: Former Aston Villa midfielder Jean Makoun has run the show in midfield for Cameroon and he's one of their only truly world class players.
CROATIA
How they got here: Defeated Iceland in two-leg playoff after finishing second in qualifying group.
2010 World Cup: DNQ
Best case: Croatia has the talent, if they can stay healthy, to finish second in this group and even shock a round of 16 opponent to advance to the quarterfinals.
Worst case: A key player for Croatia goes down early and their thin depth is immediately tested. If the Europeans can't get past Mexico, they have little to no chance of advancing.
Player to watch: Attacking midfielder Ivan Rakitic is one of the hottest names in Europe for a big money transfer this summer. The Valencia midfielder led his squad to the Europa League scoring 15 goals this season in all competitions.
X Factor: Bayern Munich forward Mario Mandzukic can be among the world's best when in good form, but he struggled to hold a starting spot at the German giants this season. He's one of the few on Croatia with experience at the highest levels of Europe and has the potential to lead the red and white to the knockout round.
MEXICO
How they got here: Defeated New Zealand in two-leg intercontinental playoff after finishing fourth in CONCACAF qualifying
2010 World Cup: Fell to Argentina in Round of 16 - Finished second in Group A being Uruguay
Best case: The pieces come together for Miguel Herrera's side to advance from a relatively easy group and they advance to the round of 16 for the sixth straight year. It's tough to find any scenario where Mexico defeats one of the three big members of Group B in the round of 16.
Worst case: An inconsistent squad falls to Cameroon in the first match, gets blown out by Brazil in match two and has nothing to play for once Croatia comes calling.
Player to watch: Oribe "El Cepillo" Peralta is a forward comparable to Chris Wondolowski who has always been lethal in his domestic league but only recently broke through to score goals for the national team. He finds himself in good spaces and has a rocket of a shot when you give him the opportunity.
X Factor: It has to be Chicharito. His struggles at Manchester United last season were well documented, but the fact remains that when he's on, he's a world class forward. For Mexico to have any chance of advancing past the round of 16, Javier Hernandez will need to have a good tournament and potentially earn United a lot of money in transfer fees.
PREDICTION
It's time for the first group prediction. For me, this group comes down to the Mexico vs Croatia matchup. Goal difference could be huge going into that match and it's very possible that whoever loses to Brazil by fewer goals will have the upper hand heading into that third group stage match and personally, I'm going to have to stick with Mexico for this one.
I really wouldn't want to be Croatia with that first World Cup match against Brazil next Thursday. You know they're going to come out guns blazing and for me, Mexico is going to have just enough to sneak through in second place on goal differential.
Have your say in the poll and check back soon for our Group B preview!